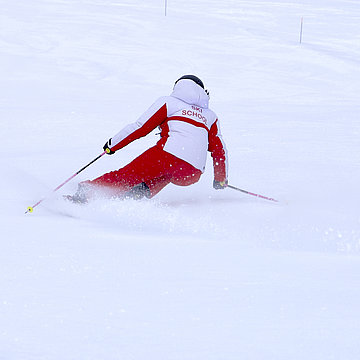 Our Ski School:
Learn, repeat, optimize
Whether you are big or small, young or old, a beginner or a professional: at the Resia Ski School, everyone will feel right at home.

In private tuition or group courses we will teach you in a friendly and enjoyable way to ski or snowboard or instruct you in Telemark, newschool or classic cross-country skiing. Our qualified ski instructors will teach you the latest techniques and cater for your individual needs, even in our group courses.

Our smaller visitors can learn to ski in Schöni's Children's World, with the option of full-day child care.

We also take great pleasure in giving people with special needs an enjoyable way of accessing winter sports.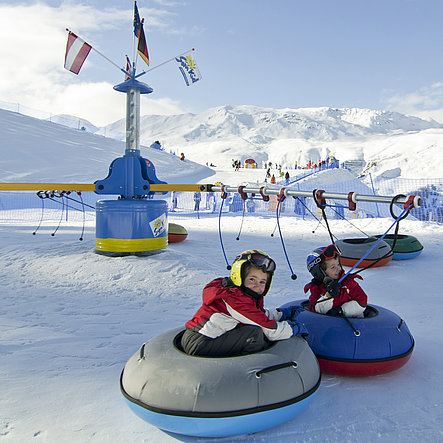 Pure skiing pleasure for our little ones
In half-day or full-day group courses, your children can experience an enjoyable, gentle and safe introduction to the world of skiing. Our highly trained and friendly ski instructors will take care of your children in a sensitive way and ensure that they have fun and a variety of entertainment with games and enjoyable skiing exercises. Our carefully structured practice programmes naturally cater for the needs of the individual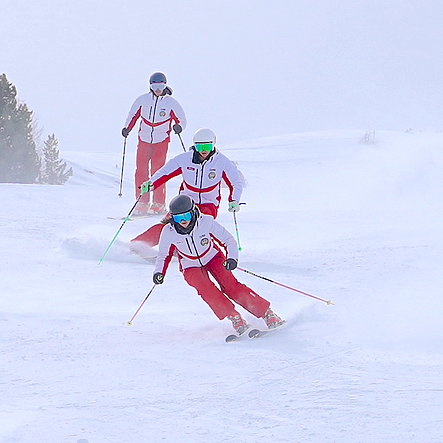 Funny ski adventures
We teach young and old, beginners and professionals the latest techniques from the Italian ski schools in an enjoyable way. Whether this is your first time on skis or you just want to improve your skiing technique: experience new dimensions of skiing with our specialist ski instructors. In groups of up to seven participants, we teach tricks and tips to perfect your style in two daily classes. At the end of every week the tension rises for the big race, where every participant receives a trophy or medal for his or her brilliant performance.
Snowboard
Our specially trained snowboard and freestyle teachers can't wait to show you the latest tricks and moves on your board. In groups of up to seven people, you will find the right line and learn how to handle your snowboard safely. Your safety is very important to us, so we will also teach you the correct way to fall, too.

Entrance to the "Snow Park" is only permitted with a helmet and we also recommend that you wear back protectors.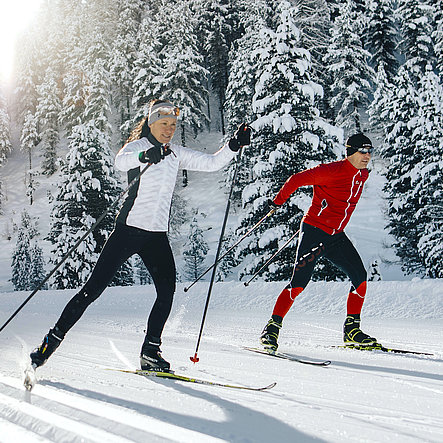 Nordic Skiing
Don some long, narrow skis and glide through the wide, open expanse of the Vinschgau valley.
Explore the rich variety of spectacular landscapes and ski to your heart´s content.
Whether you prefer the elegant, classic style or the more dynamic skating technique there are many kilomters of cross-country trails to discover.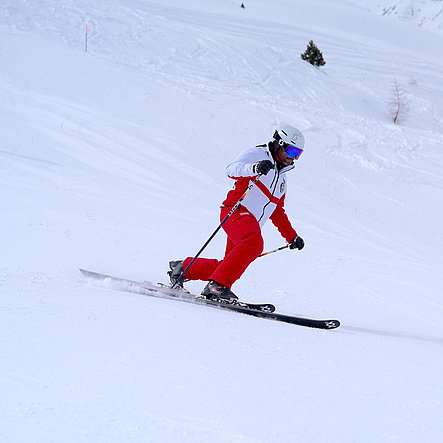 Telemark Skiing
The Resia Ski School also offers you Telemark skiing courses with experienced instructors. This particularly versatile and appealing method of skiing has unfortunately fallen into neglect in many places. But a lot of enthusiastic skiers are rediscovering the roots of their sport and love free-heel skiing and jumping. One really attractive thing is the opportunity to go off on skiing tours in open country using the same equipment. Book your Telemark skiing course today at the Resia Ski School!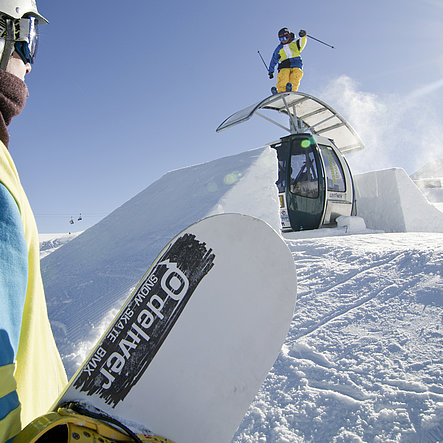 New school: the latest in snow trends
Freeride, switch, Japan grab, safety grab, spin jumps with rotations - at our ski school in Belpiano we will teach you the latest sport of newschool skiing. You can leap and jump in a cool and stylish way with your twin-tip skis as if there's no tomorrow. Safety is, however, a priority - we will teach you the correct way to fall and we recommend that you wear a helmet and back protectors in the Snow Park.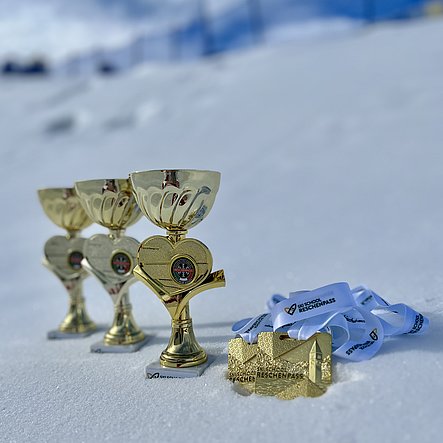 Race
The highpoint of every skiing course is the great final race, in which your little pride and joy can demonstrate his or her skills. And every child goes home with a trophy.